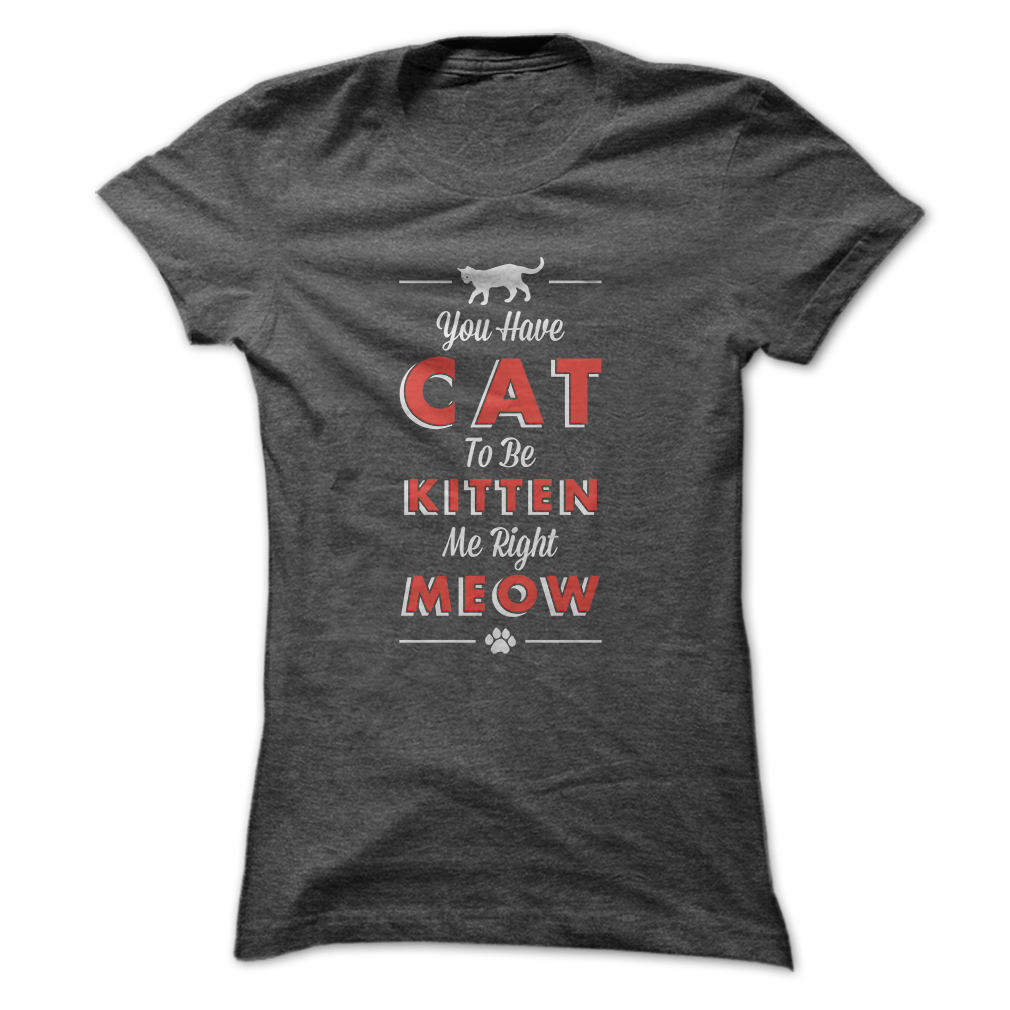 You Have Cat To Be Kitten Me Right Meow
This play on words will appeal to you if you love all those cat memes. And I'm not kitten!
Grab yours MEOW!
Available in a range of colors and sizes!
Also available as a Hoodie for $39 and Mens Tee for $21.
Limited supply so Order yours NOW Before They're all gone!