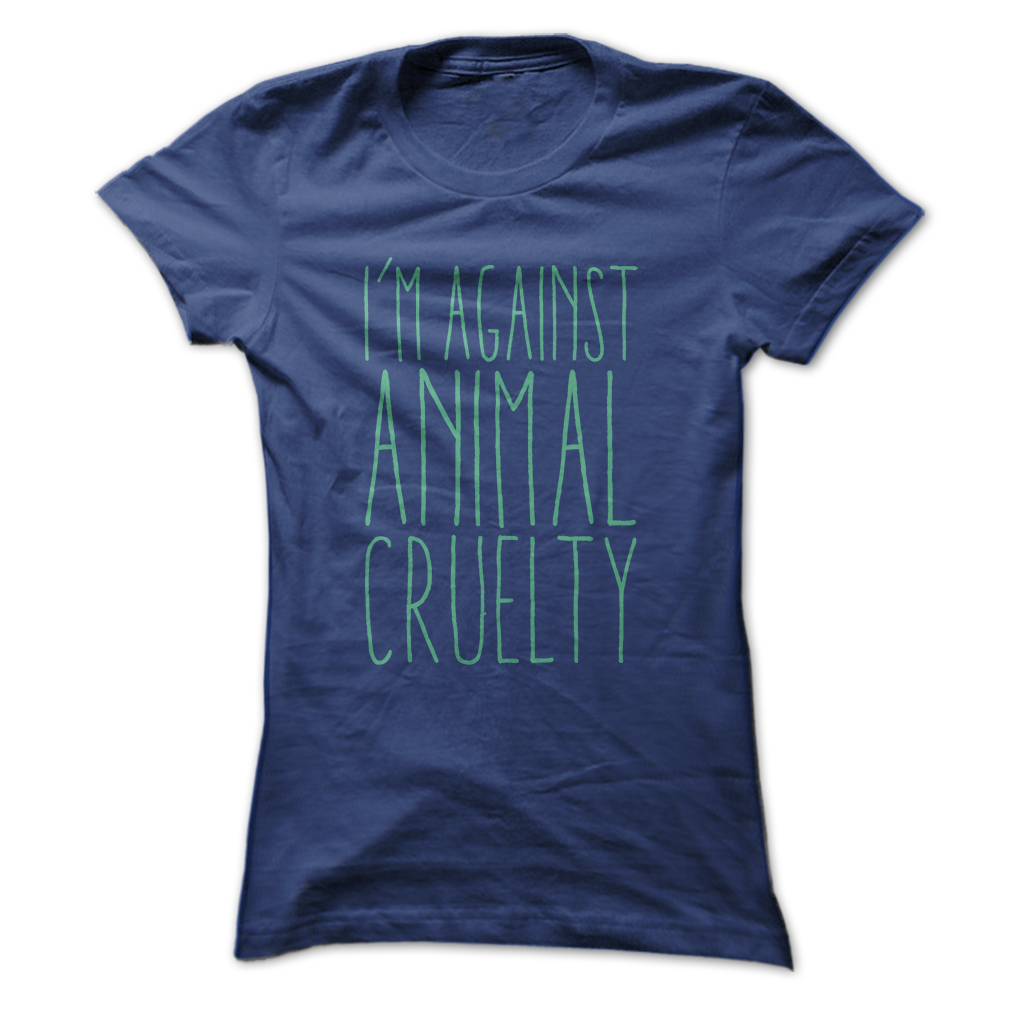 I'm Against Animal Cruelty
Purrfect for the animal lover. Wear this one with pride!
Make sure they all know how you feel for all God's creatures, and especially kitties!
This design is available in a range of color combinations and sizes, just check them out!
Also available as a Hoodie for $39 and Men's Tee for $21.
Limited supply so Order yours NOW Before They're all gone!