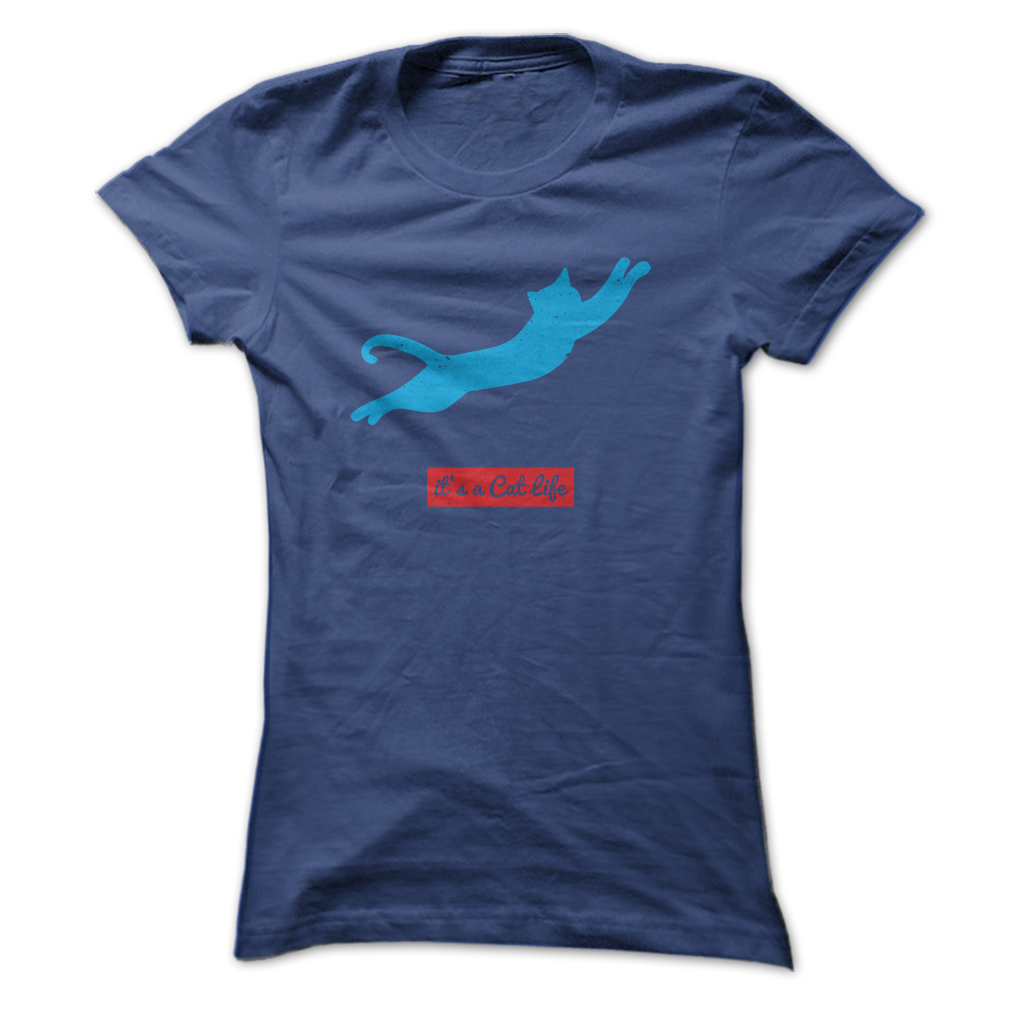 It's A Cat's Life
I'm jealous of my cat – all that eating, sleeping, lazing about. Not to mention the holier than thou attitude and the air of total superiority! How do I get me some of that? Maybe this shirt is a start! Available in a range of colors and sizes!
Also available as a Hoodie for $39 and Ladies Tee for $21.
Limited supply so Order yours NOW Before They're all gone!