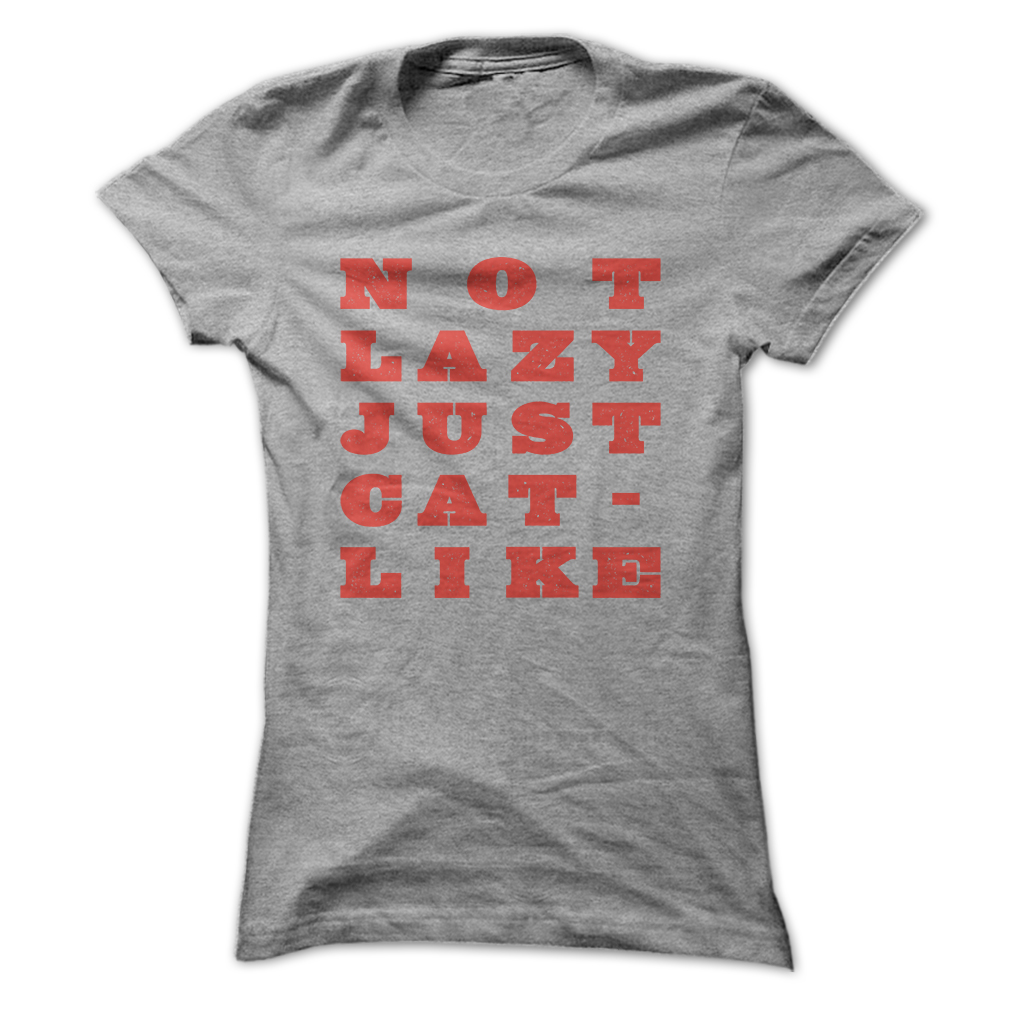 Not Lazy Just Cat-Like
I aspire to be a cat. Curled up asleep most of the day and night. Pampered, fed and cared for. Some might think that makes me lazy, but I know I just want to be a cat!
Available in a range of colors and sizes!
Also available as a Hoodie for $39 and Mens Tee for $21.
Limited supply so Order yours NOW Before They're all gone!