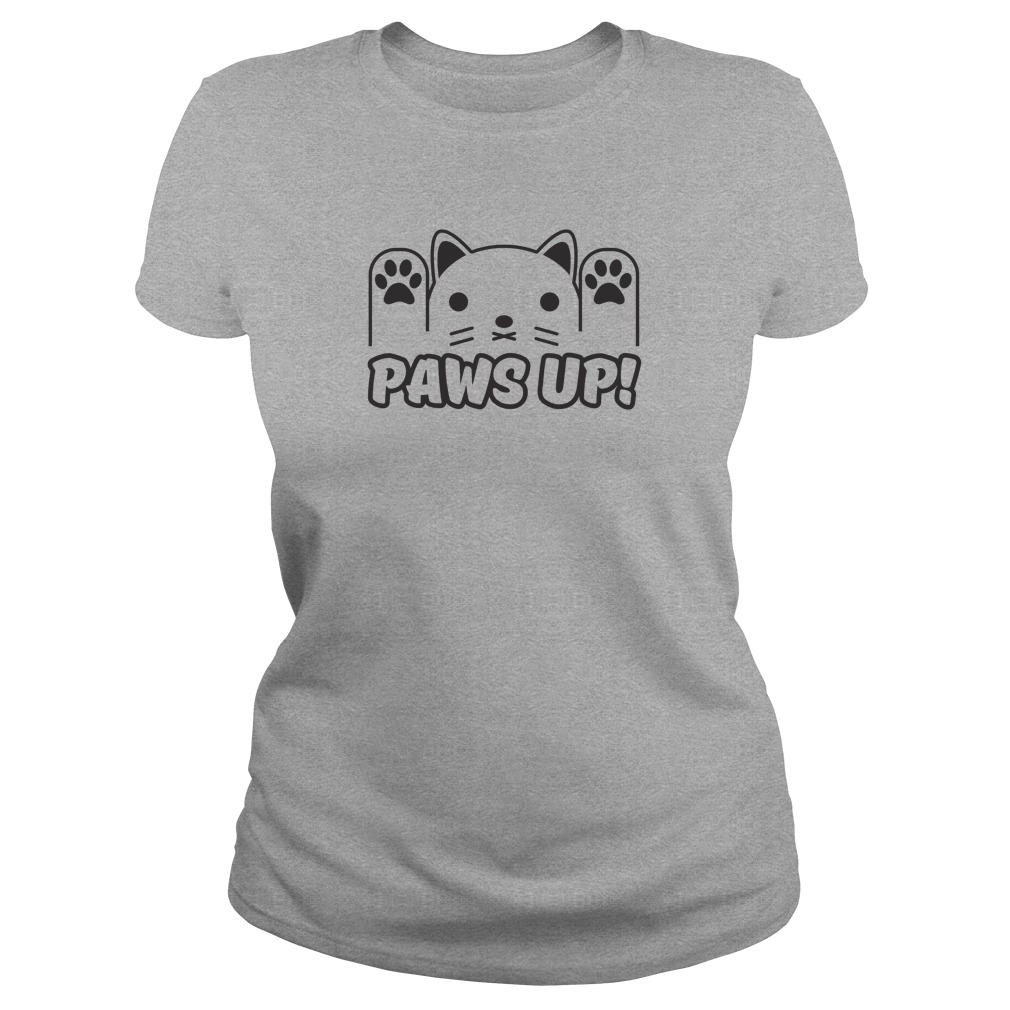 Paws Up
Paws Up – Not sure if this is a kitty getting arrested or dancing for joy or hoping to be picked for a class or a team – I don't really mind which it is, it's super cute and a great addition to any cat lover's wardrobe. Get yours now.
Available in a range of colors and sizes!
Also available as a Hoodie for $39 and Ladies Tee for $21.
Limited supply so Order yours NOW Before They're all gone!