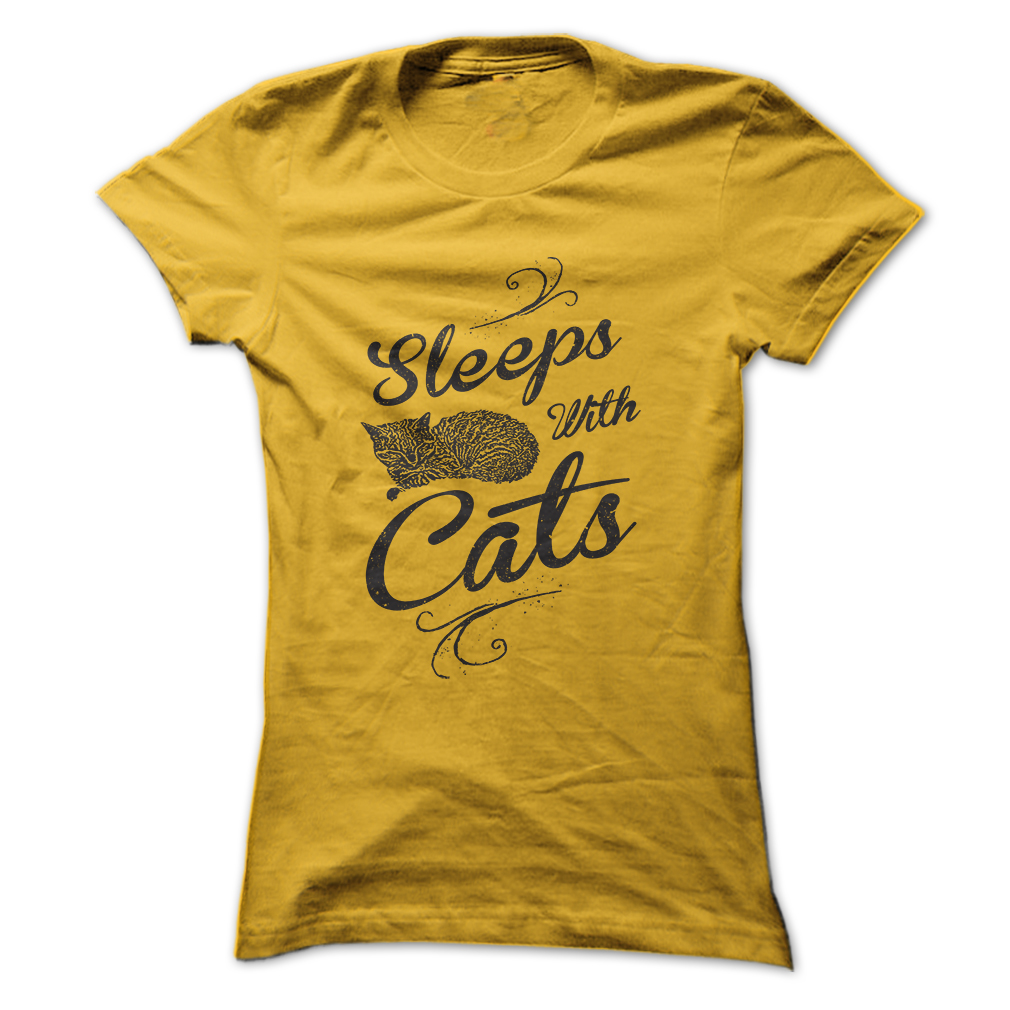 Sleeps With Cats
I mean – who doesn't?! This is a great design to wear any time but I know there's a lot of kitty lovers who'll be making this their favorite PJ top. If you sleep with cats, get this.
Available in a range of colors and sizes!
Also available as a Hoodie for $39 and Mens Tee for $21.
Limited supply so Order yours NOW Before They're all gone!