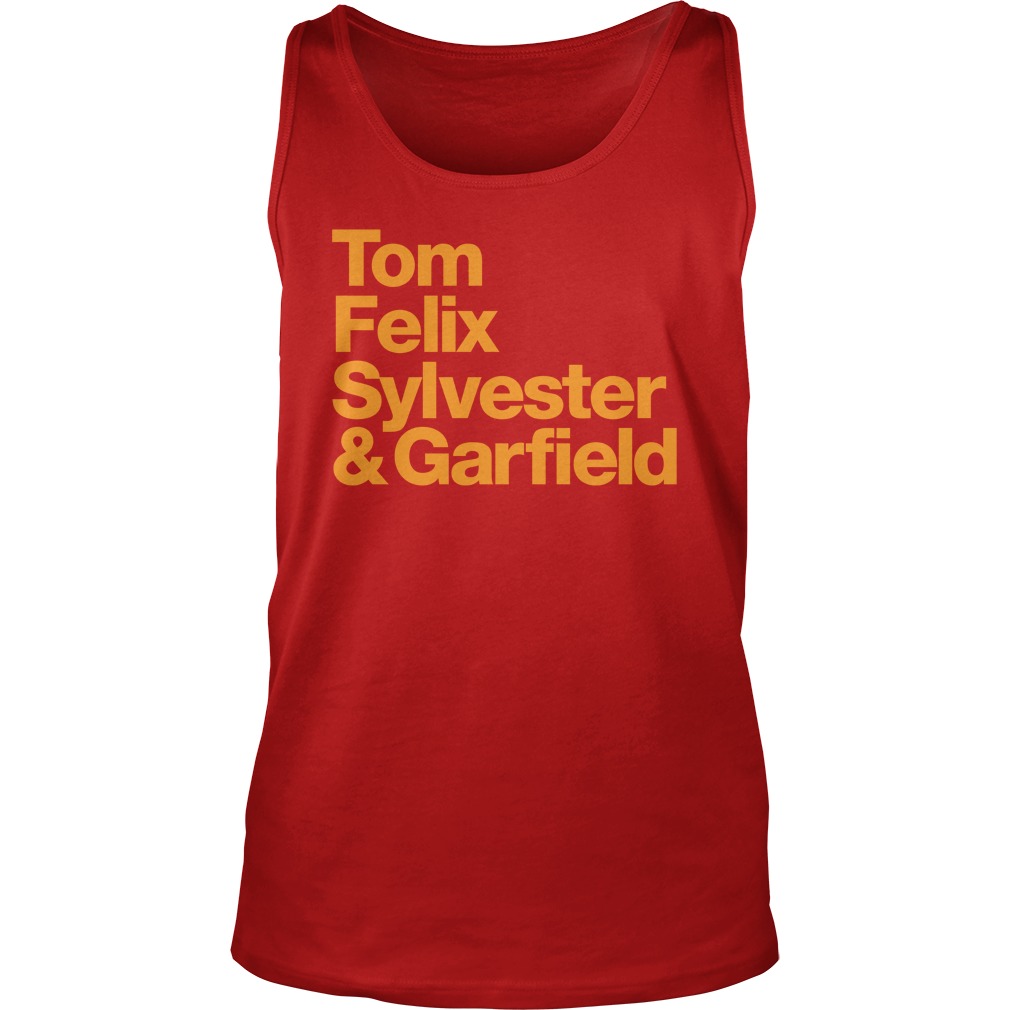 Tom, Felix, Sylvester & Garfield
There's cats and then there's these four famous fictional favorites. Whether you love one or all of them, this is a really subtle way to let people know that you're a sophisticated member of the kittyrati! Now available in all styles with an orange print and in this brand new Unisex tank style. Available in additional fits – sweatshirt, v-necks, men's and ladies Tee, and long sleeve – and in a range of colors and sizes!
Also available as a Hoodie for $39 and Ladies Tee for $21.
Limited supply so Order yours NOW Before They're all gone!