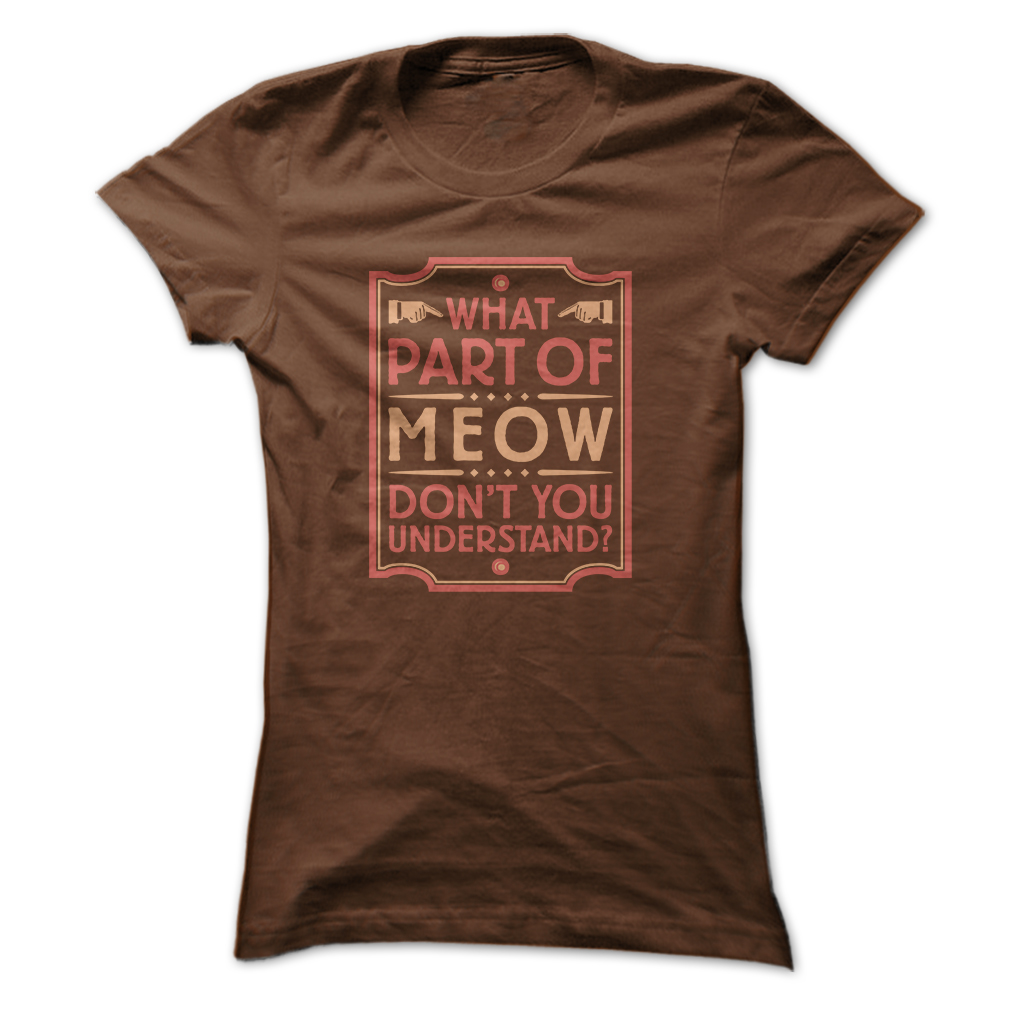 What Part Of Meow Don't You Understand?
Cats do not suffer fools gladly. And if you don't hear a meow then you might be in for a surprise – or a nip! If you need to warn folks that you can be a bit catty too then this shirt is for you.
This design is available in a range of colors and sizes, just check them out!
Also available as a Hoodie for $39 and Men's Tee for $21.
Limited supply so Order yours NOW Before They're all gone!