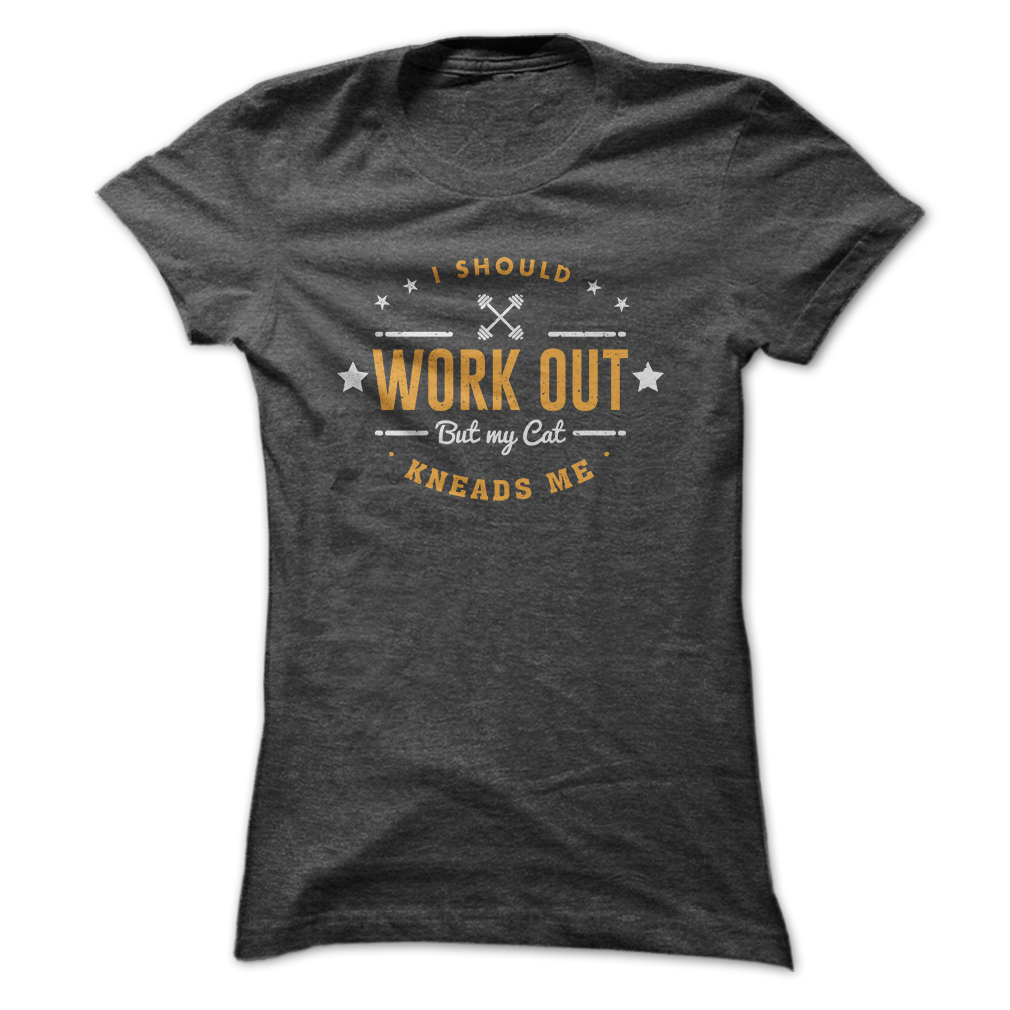 I Should Work Out But My Cat Kneads Me
Thinking about getting in shape? Well maybe it's just best to face up to the fact that your cats would miss you with all that time in the gym. And, you can't deprive them of a comfortable place to curl up and sit, can you – your lap! A very popular design now in two color print. Available in a range of colors and sizes!
Also available as a Hoodie for $39 and Ladies Tee for $21.
Limited supply so Order yours NOW Before They're all gone!