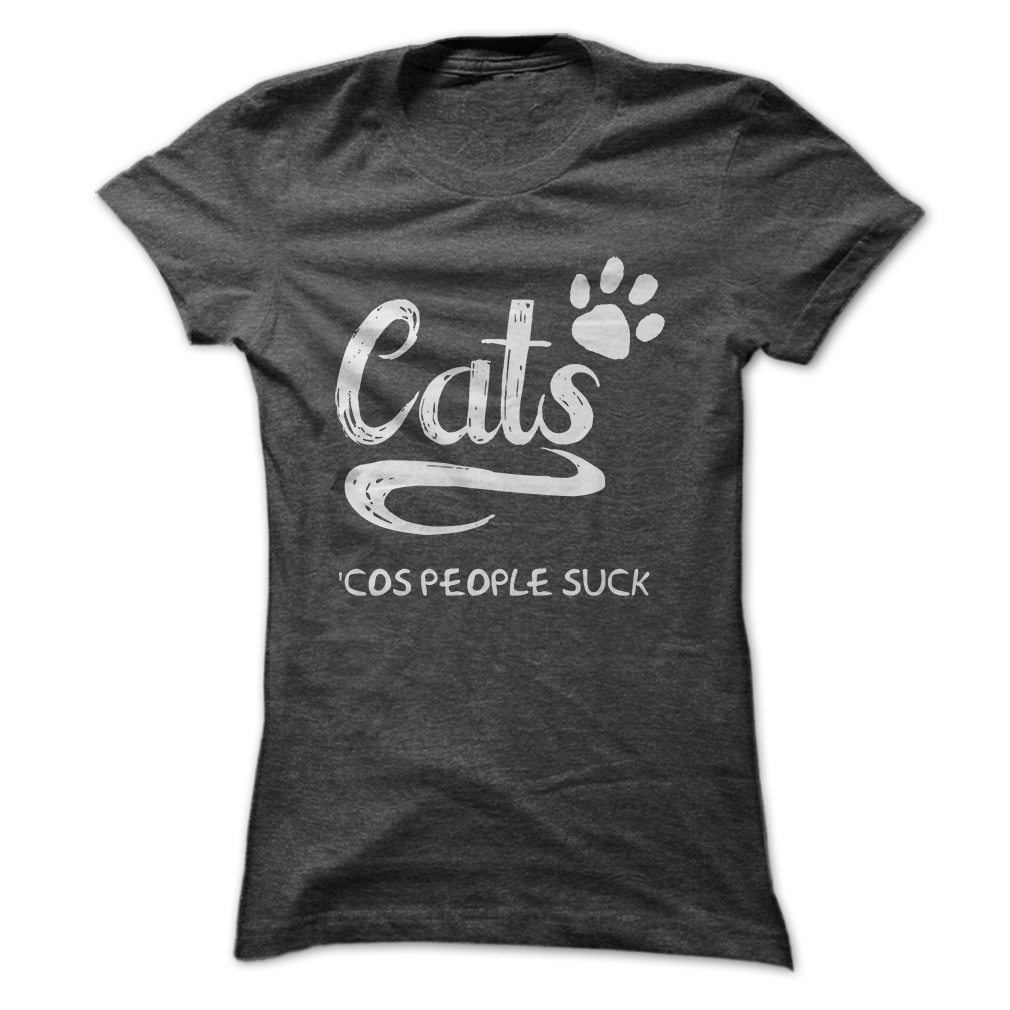 Cats – 'Cos People Suck
I know a few nice folks, but I know a LOT of awesome kitties. If you're like me and you'd really rather be hanging out with your cat (or cats) than a bunch of people that bore you to tears, then you know what to do! Available in a range of colors and sizes!
Also available as a Hoodie for $39 and Ladies Tee for $21.
Limited supply so Order yours NOW Before They're all gone!