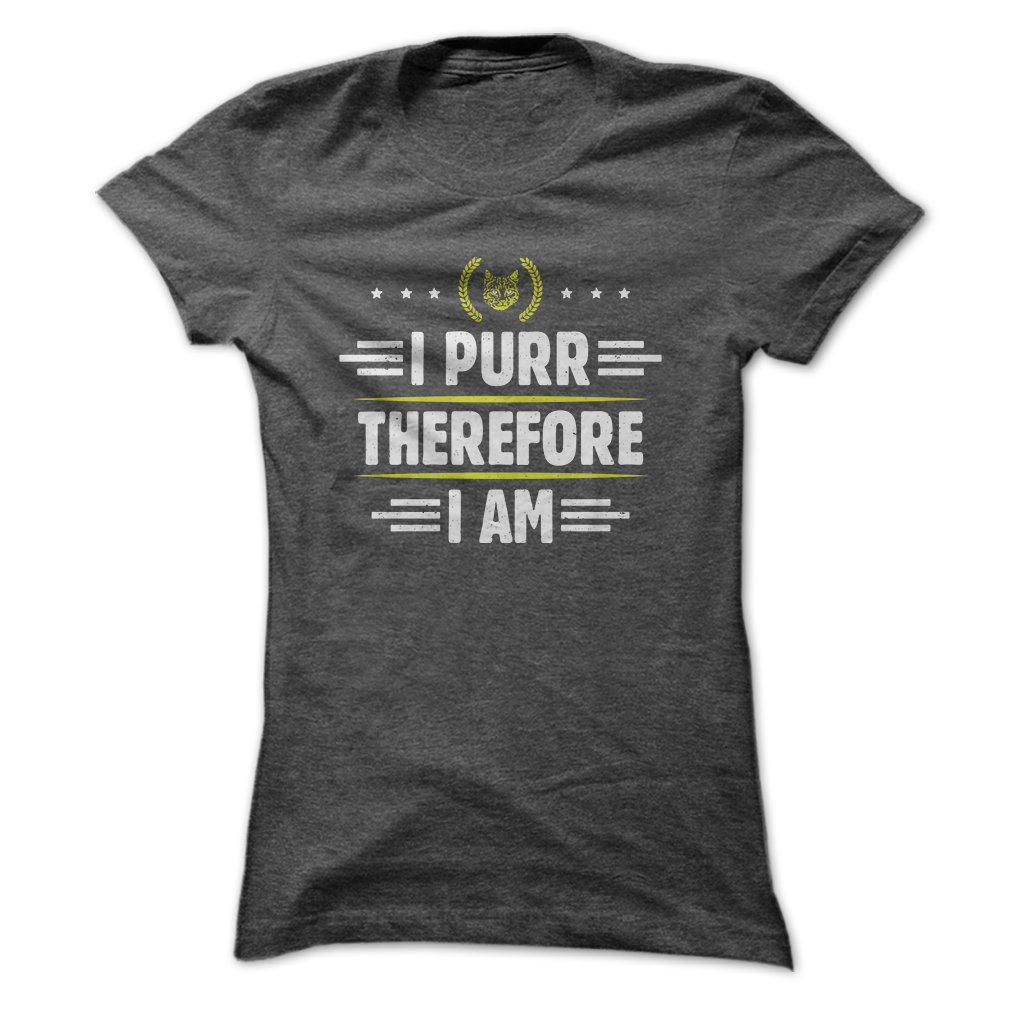 I Purr Therefore I Am
Are you a thinker? A little bit philosophical? (I'm not even sure what that means!). What I do know is that this design is inspired by that classic quote by Descartes and it'll make you look like the smartest cat owner in the room!
Available in a range of colors and sizes!
Also available as a Hoodie for $39 and Mens Tee for $21.
Limited supply so Order yours NOW Before They're all gone!