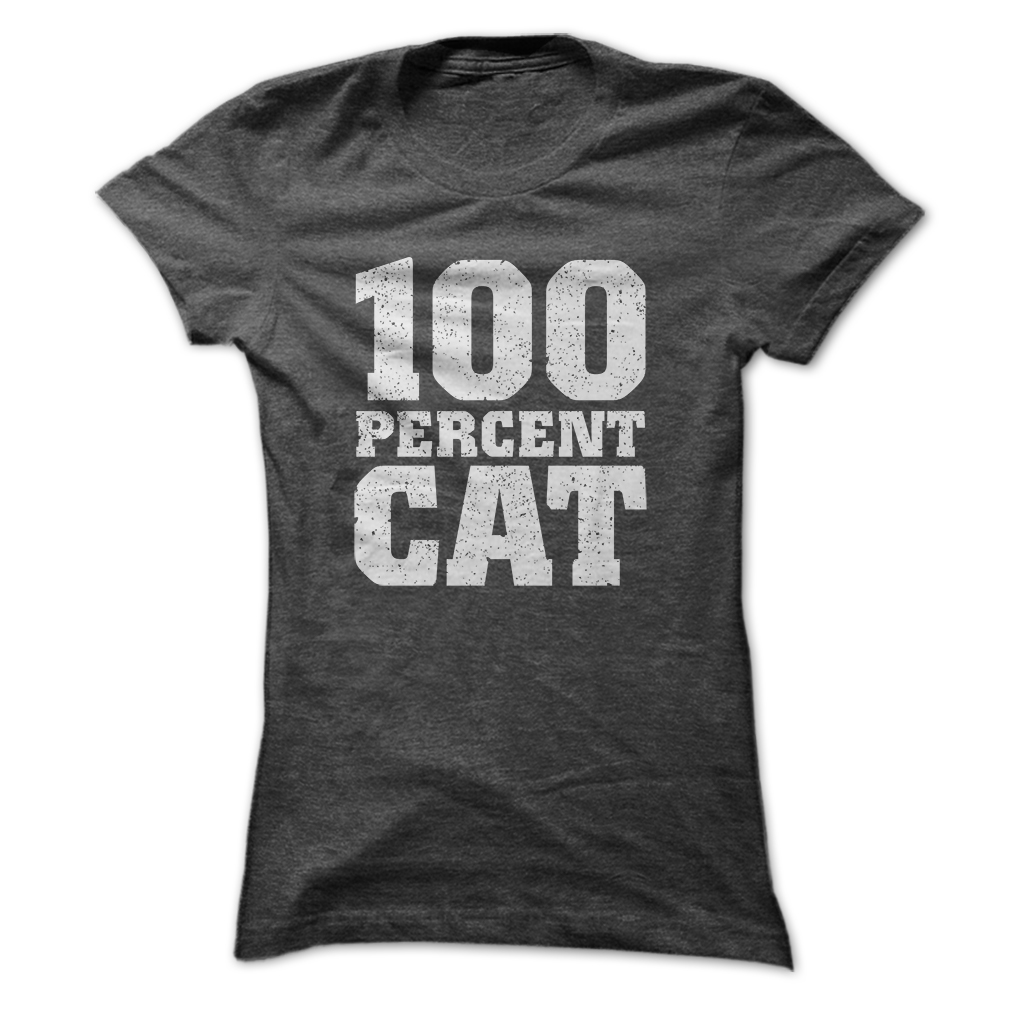 100 Percent Cat
This could be how you feel about cats, or how much you feel like a cat or just a statement of your support. Whichever it is this is an awesome shirt for the true cat lover!
This design is available in a range of colors and sizes, just check them out!
Also available as a Hoodie for $39 and Men's Tee for $21.
Limited supply so Order yours NOW Before They're all gone!