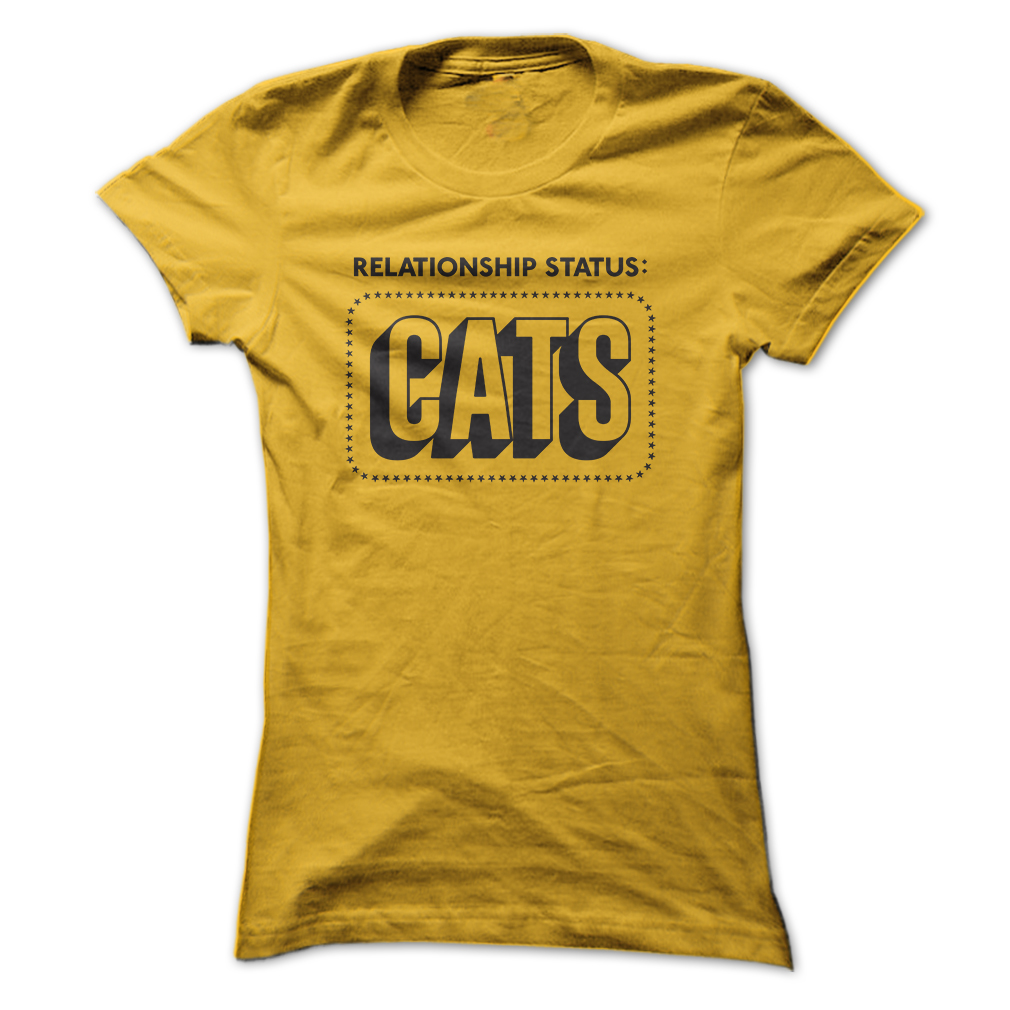 Relationship Status : Cats
Life can be complicated. Relationships may come and go. Single one minute and joined at the hip the next. But, cats – they're forever!
Also available as a Hoodie for $39 and Ladies Tee for $21.
Limited supply so Order yours NOW Before They're all gone!