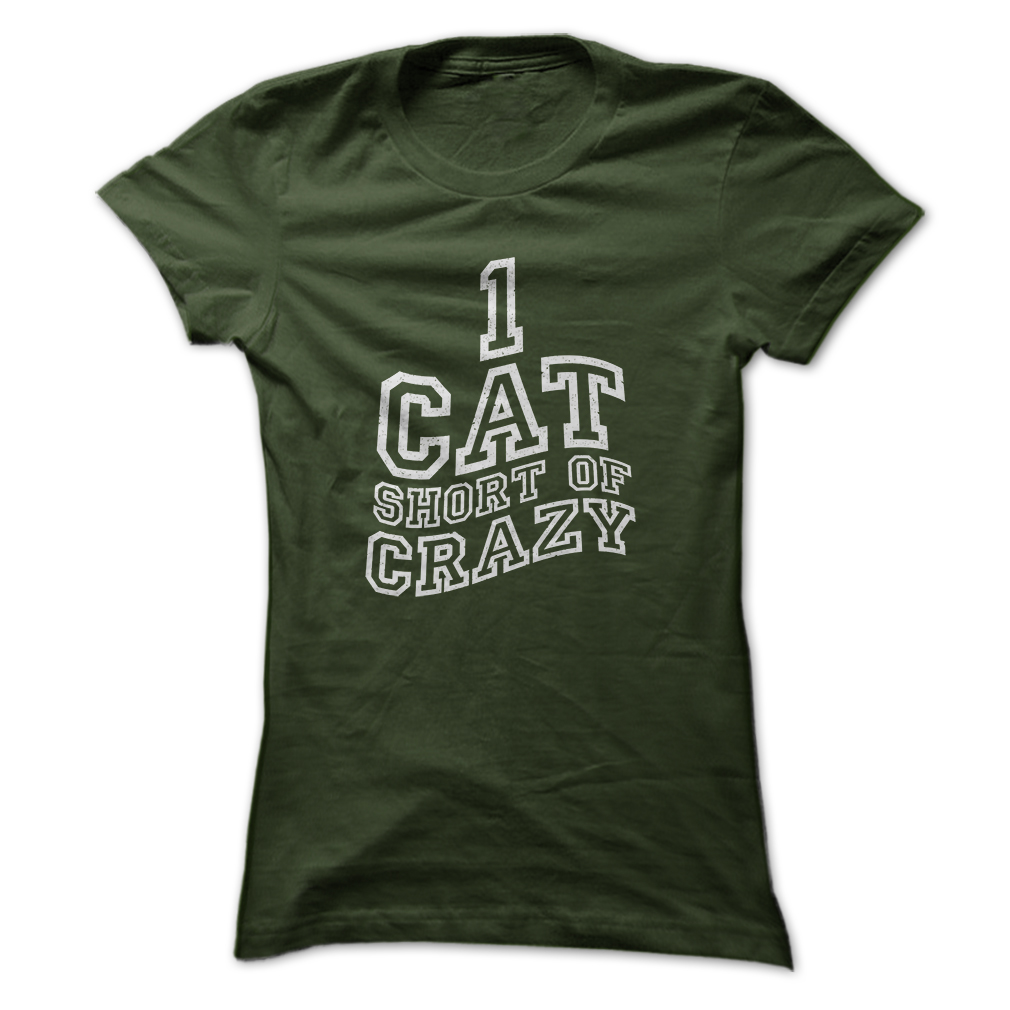 1 Cat Short Of Crazy
Just one more cat would be okay though, wouldn't it? If you're on the edge, either go for it or get this T-shirt while you think it over….!
Available in a range of colors and sizes!
Also available as a Tee for $21 and Mens Tee for $21.
Limited supply so Order yours NOW Before They're all gone!